Trendlyne's powerful products: Makes it the only investing platform you will ever need
What do you get with a subscription?
Once you subscribe on Trendlyne, you get access to a wide range of powerful products and an ad-free experience. We have an unbeatable rate for our Basic subscription, which is currently at 50% off and gives you access to all premium investing strategies that use DVM scores. As a subscriber you can use the DVM scores in your own strategies, and access many other features
Using premium high-return strategies with Trendlyne DVM scores
Trendlyne subscribers can use and set up alerts for premium investing strategies built using the DVM scores. These algorithmic strategies have delivered impressive results, with high returns for investors.
Subscribers can see which stocks these strategies are selecting, and set up alerts on these strategies.
Figure 1: A sample of the premium strategies available
Subscribers can also create their own strategies using the DVM scores as well as the result declared filters. The premium parameters accessible to subscribers are below (figure 2)
Figure 2: Premium parameters available to subscribers in DVM scores and result filters.
Backtesting
Running a backtest is one of the most useful ways for investors to find a good investing strategy. We are the only consumer platform that offers backtesting at both strategy and stock level. You can:
Write a screener query , and backtest it to see what stocks the screener would have selected, and what returns it would have delivered.
You can also backtest a specific watchlist of stocks.
The backtest results Trendlyne provides are quite detailed:
Figure 3: A sample backtest result for an investing strategy
Detailed stock entries and exits are available in the backtest analysis, telling you which stocks entered and exited the strategy:
Figure 4: Stocks that entered and exited a particular strategy, and the returns it delivered
Figure 5: Backtest results: period-wise analysis of returns
You can also look at the period-level analysis of the backtest, to see when the strategy had positive and negative returns.
Set up strategy alerts
Once users find strategies that they like with good backtested performance, they can set up a strategy alert. A strategy alert can be set up hourly, daily, weekly or monthly. For strategies that look at a mix of fundamentals and technicals, we recommend monthly alerts.
Filters the results dashboard, by date and recency
The Result Dashboard is available to all users to see results by sector, industry or index.
For subscribers, there is an additional feature: viewing results released today, in the last two days or the past week. Subscribers can also choose a specific date and check results released then.
Figure 6: Result dashboard view
Subscribers can also create results-specific screeners, like this one. Subscribers can for example, look for stocks fulfilling the following criteria: "Quarter Revenue Growth YoY% > 20 AND Result Declared Date yymmdd >= Today Minus 2Days"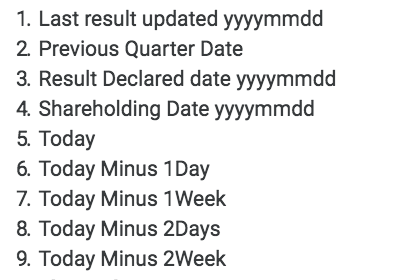 Figure 7: Premium result filters in screeners
Subscriber content and articles
Trendlyne's resident SEBI advisor and analysts provide subscriber exclusive content on specific stocks. This content is sent to your email, and as part of our newsletter.
Subscriber support
If you have emailed us before, you are familiar with Parul, who helms our excellent customer support team. Subscribers get troubleshooting, hangout sessions that take users through the product platform, and help with any additional issues. Parul and the support team can be reached on contact (at) trendlyne (dot) com